I spent the bet­ter part of the last decade at dif­fer­ent star­tups and web com­pa­nies, but one of my recent con­sult­ing gigs led me to a For­tune 500 com­pany. I've done work at large enter­prises before, but I really did for­get what it's like and it amounted to a rather jar­ring expe­ri­ence. I've entered a deep and dark world of enter­prise archi­tec­ture, frame­works, mean­ing­less acronyms and a cesspool of "enter­prise" soft­ware where it seems to breed and repro­duce uncon­trol­lably. It's a place with abstrac­tion at every layer, except any­where that's relevant.
Some­times I got a sense that I was warped in time at least 10 years back and that every­one around me was mov­ing at dif­fer­ent speed. To para­phrase a famous quote: "It's not that they are lazy, it's just that they don't care".
I do have to men­tion some caveats. These are purely obser­va­tions on IT/Ops and I had barely any idea what was hap­pen­ing on the dev side (which is a prob­lem in itself). I also didn't have vis­i­bil­ity into every part of the orga­ni­za­tion, so per­haps every­thing is won­der­ful in other areas, though I have my doubts.
Meet­ings
That seems like it's the favorite pas­time in the com­pany. Tedious, mind numb­ing and soul suck­ing meet­ings. Granted, this isn't new or unique to these places, but the quan­tity and utter lack of effec­tive­ness is still sur­pris­ing. A triv­ial prob­lem requires at least 5–7 peo­ple to par­tic­i­pate in the meet­ing for an hour, even though the solu­tion is obvi­ous and the issue can be resolved in <10 min­utes. That is fol­lowed by another meet­ing where peo­ple are try­ing to decide whether to setup yet another meet­ing to update man­age­ment on the results of the pre­vi­ous meet­ing. Things like group chats or inter­nal IRC or Base­camp don't exist.
Devops
Yeah, right. It's an absolutely for­eign con­cept. Here is an exam­ple: I've had a mis­for­tune to review a sup­port­ing sys­tem for an appli­ca­tion which was designed with one goal in mind: to let Dev bypass IT. It cost a boat­load of money, cre­ated a ton of over­head and a myr­iad of new depen­den­cies. It could have been solved by a sysad­min talk­ing to a devel­oper and sug­gest­ing how to use an exist­ing sys­tem in one of a 100 dif­fer­ent ways. It would have given Dev exactly the free­dom they needed with­out com­pro­mis­ing any­thing else. Though I did get a sense that any­one attempt­ing this would've been ostra­cized for betrayal. There are dozens of cases like this and not only com­ing from Dev.
Nearly all busi­ness units dread deal­ing with

IT

. That's a clear sign you're not meet­ing the company's needs.
No com­mu­ni­ca­tion with devel­op­ment. There is a wall with barbed wire and plenty of mutual hate to go around between

IT

and Dev. Nat­u­rally, Dev tries to cir­cum­vent

IT

when­ever they can, and the result is sheer absurdity
Bad com­mu­ni­ca­tion within

IT

itself. Each group (net­work, stor­age, sys­tems, etc) effec­tively lives on an island. Talk­ing shouldn't only be done via man­agers, PMs and "liaisons".

IT

is con­stantly on the defen­sive. The preva­lent atti­tude is that it's "our" dat­a­cen­ter and we must hold the line at all costs to pro­tect it.
Automa­tion, mea­sure­ment (met­rics) and stan­dard­iza­tion aren't con­sid­ered important.
For a com­pany that doesn't sell soft­ware to con­sumers con­tin­u­ous deliv­ery may not be a pri­or­ity and may nat­u­rally take a back seat to sta­bil­ity. How­ever, focus on automa­tion needs to hap­pen regard­less of whether there are 50 deploys a day or 1 per month, because it will deliver bet­ter busi­ness outcomes.
I wouldn't expect an enor­mous com­pany to fully buy into a nascent (in enter­prise time­lines) move­ment, but devops is an answer to a spe­cific set of prob­lems and it was prac­ticed at a lot of com­pa­nies before there was a name for it. It's an open ques­tion whether it can really scale to a com­pany this size and if all the silos can be bro­ken down with that many peo­ple. You still need peo­ple who spe­cial­ize and I wouldn't expect a DBA to be an expert in the intri­ca­cies of BGP rout­ing. But you must be able to see across the stack and have under­stand­ing and vis­i­bil­ity into how other areas impact the domain of your exper­tise.  Even if you won't get there 100%, at least an attempt should be made to fix the obvi­ous prob­lems and it has to start with a cul­ture change first.
Soft­ware 
This is pretty stan­dard approach at For­tune 500. Every­thing has to be an "enter­prise" appli­ca­tion, even when there is a bet­ter open source alter­na­tive. But this com­pany took it to a whole another level. Part of the IT guid­ing prin­ci­ples at the com­pany is to try to buy a solu­tion first and fore­most.  Now, I'll be the first to say that any extreme is not a good idea. The "Not Invented Here" syn­drome can be just as bad at its worst. But there has to be a mid­dle ground some­where. When every­thing that you run is bought from BigSoftwareCo/BigHardwareCo, what hap­pens is:
You spend non-trivial amounts of time deal­ing with var­i­ous ven­dors and their bugs/issues, etc.
You live at a mercy of the vendor
You lack own­er­ship and inter­nal knowl­edge of your sys­tems and more impor­tantly: you don't build inter­nal core expertise.
The costs are staggering.
Men­tal­ity of

IT

becomes: "call the ven­dor", rather than "how do I fix it".
Process
Process is crit­i­cal to a well-run IT orga­ni­za­tion. Approaches like ITSM, ITIL, ISO and Zach­man or TOGAF frame­works can and should be used. Even with­out a for­mal frame­work, there should be a clear process in IT. If a good process doesn't exist, IT is just a house built on sand. It's what allows IT to have dis­ci­pline, cre­ates con­sis­tency, account­abil­ity, and reli­a­bil­ity. At this par­tic­u­lar company:
The frame­works are applied to the process, but not the actual sys­tems. There is a fun­da­men­tal dis­con­nect between process, mea­sure­ment and technology.
Miss­ing the for­est for the trees. The process isn't a goal in itself. It's only impor­tant because it enables the com­pany to achieve some­thing that cre­ates busi­ness value.
No incen­tive to improve. The fact that a sim­ple task that should take less than a day, takes a week because of inef­fi­ciency, lack of automa­tion and arti­fi­cial obsta­cles is never discussed.
That's the way it's always been done around there. A very insu­lar cul­ture that is very resis­tant to change.
I've sat in 2-hour long post mortem meet­ings, where the entire dis­cus­sion was about process and which PM was at fault, with­out a sin­gle minute spent talk­ing about the actual prob­lem of a bad tech­ni­cal design. To be hon­est, I have to remem­ber to "Never ascribe to mal­ice that which is ade­quately explained by incom­pe­tence". Even that's prob­a­bly too harsh. Most sim­ply don't know bet­ter and it's more of an orga­ni­za­tional fail­ure then any­thing else.
You shouldn't be a slave to the process if it doesn't serve its pur­pose, but adjust it as nec­es­sary. How­ever, at this com­pany the process is enshrined in every­thing. It is the be all and end all in IT. It's like a can­cer which spread out through­out the com­pany and squeezed out every bit of inno­va­tion and agility. It does buy them reli­a­bil­ity and pre­dictabil­ity, but every­thing else is sac­ri­ficed on its altar. And it reminds me of this old Dil­bert comic.
Cloud
Cloud is a pretty loaded word co-opted by the mar­keters and sales­peo­ple. By cloud I mean a level of abstrac­tion that allows you to take a dif­fer­ent approach to man­ag­ing and archi­tect­ing your sys­tems. That doesn't mean fork lift­ing their infra­struc­ture to AWS. They have plenty of resources to deploy a pri­vate or a hybrid cloud, but it's not even part of a dis­cus­sion or long term strategy.
I brought it up in a few con­ver­sa­tions and the gen­eral atti­tude seemed to be: cloud is for tiny com­pa­nies, not a "seri­ous enter­prise" like us. The fact that a lot of these "tiny" com­pa­nies han­dle more traf­fic and solve far more com­plex prob­lems is com­pletely lost on them. Besides, Net­flix isn't exactly "tiny" and there are many oth­ers like them. This could be a bit of Dunning-Kruger effect, since a sig­nif­i­cant major­ity of peo­ple in IT have been rooted there for­ever and never had much expo­sure to dif­fer­ent technologies.
Plat­form
The lack of uni­fied stan­dards or a plat­form is some­what odd. My ini­tial expec­ta­tion was to see a set of rigid and out­dated stan­dards that are dif­fi­cult or impos­si­ble to change, but boy was I wrong.
Stan­dards exist, but they are all con­tained within smaller groups in

IT

. The net­work, stor­age, sys­tems, secu­rity and

DBA

teams all have their own approaches.
No uni­fied archi­tec­ture. The only thing that keeps every­thing together is the afore­men­tioned process.
Com­plete lack of con­fig­u­ra­tion man­age­ment, automa­tion, stan­dard­ized log­ging and mon­i­tor­ing, dynamic inven­tory and pro­vi­sion­ing and auto-scaling. For­get about a stan­dard com­put­ing frame­work or APIs.
Infra­struc­ture as a series of sta­tic, mono­lithic blocks. It's almost a like a Lego game from hell, where some pieces don't line up and oth­ers are crazy glued together
Seem­ingly no abil­ity or desire to address the under­ly­ing causes. Typ­i­cally they'll play whack-a-mole and deal with the symptoms.
If an appli­ca­tion gets deployed, migrated or upgraded, there is a mas­sive team that gets together to fig­ure it out, rather than dynam­i­cally plug­ging into a pre­dictable setup. Hard­ware rules the day and auto­matic scal­a­bil­ity is out of the ques­tion. Vmware is heav­ily used, but every­thing stills boils down to hard­ware require­ments. An immense amount of time is spent fig­ur­ing out (read: guess­ing) memory/CPU/server counts/storage, rather than load test­ing and dynam­i­cally acquir­ing com­pute, stor­age, net­work and soft­ware man­age­ment resources.
A part it of stems from cost man­age­ment and accrual account­ing but you can still do charge­back com­put­ing on plat­form approach. Unfor­tu­nately, the shift from a men­tal­ity of: "I need x servers with x CPU and x RAM each" looks to be years away.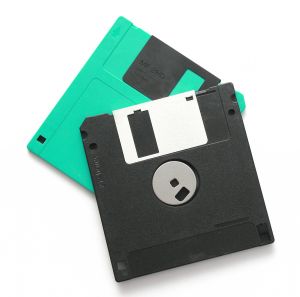 Infor­ma­tion
To be fair, this isn't a prob­lem that's exclu­sive to these types of com­pa­nies. It hap­pens in places of all sizes and tends to get worse with time. Knowl­edge man­age­ment prob­lem existed as long as IT and there isn't a clear cut answer for it. The key is cul­ture and com­mit­ment to qual­ity doc­u­men­ta­tion. This was prob­a­bly one of the weak­est areas that I've observed.
There is an utter del­uge of infor­ma­tion and data which resem­bles an unstruc­tured brain dump.
No con­sol­i­da­tion of infor­ma­tion and much less any stan­dard­iza­tion. There is no "sin­gle source of truth". Data exists on file shares, Share­point (ugh!), por­tals, a dozen of appli­ca­tions, not to men­tion people's heads. Infor­ma­tion  is stored in pdfs, excel files, visios, word doc­u­ments and so on.
Absolute lack of stan­dards as it applies to doc­u­men­ta­tion. Most dia­grams are clut­tered with use­less details that don't con­vey any­thing rel­e­vant. Shapes have no data assigned or linked to them, just text blobs. Noth­ing is linked or cross-referenced or can be queried.  There is no meta­mod­el­ing, ref­er­ence archi­tec­ture, stan­dard

UML

or toolset for enter­prise archi­tec­ture. There isn't even a com­mon vocabulary.
If they spent as much time work­ing on stan­dard­iz­ing and uni­fy­ing their knowl­edge and enter­prise archi­tec­ture as they did on their process, they'd be in a much bet­ter shape.
Vis­i­bil­ity
It really ties into poor doc­u­men­ta­tion. Nearly every­thing is sta­tic and usu­ally out­dated by the time you read it. In one project, I've asked for infor­ma­tion on archi­tec­ture and work­flow of their stan­dard enter­prise authentication/user pro­vi­sion­ing model and in return I got empty stares. Even some­thing as basic as that doesn't exist. There are half dozen com­po­nents to it and appar­ently no one under­stands how they tie together.
Sys­tems data isn't avail­able in real or near real time. In cases where data is avail­able, access is gen­er­ally highly restricted.
No aggre­ga­tion and cor­re­la­tion of data. It exists across many appli­ca­tions with no easy way to correlate.
Get­ting infor­ma­tion is depen­dent on find­ing and talk­ing to the "right" peo­ple, which is a huge time sink and yet another imped­i­ment to change. To get into the busi­ness rules, the "whys" and the work­flows would take weeks if not months.
The ideal sce­nario would be to have a stan­dard­ized infor­ma­tion for­mat and the abil­ity to dynam­i­cally query for rel­e­vant data. There should be a real-time feed­back loop between and into dif­fer­ent parts of IT. If some­one was inter­ested in appli­ca­tion XYZ, within min­utes they should be able to get under­ly­ing hard­ware (or VMs), work­flow, archi­tec­ture, utilization/capacity, names, IPs, depen­den­cies and so on. At least a wiki would be nice and ide­ally you'd have proper sys­tem mod­el­ing that addresses com­po­nents, poli­cies, depen­den­cies, etc.
Peo­ple
I ought to be some­what care­ful here and not paint every­one with the same brush. There are some very tech­ni­cally skilled indi­vid­u­als and I am sure there are many oth­ers that I haven't met. This isn't a char­ac­ter judge­ment by any means and a vast major­ity of peo­ple are polite and friendly.
How­ever, a sig­nif­i­cant per­cent­age of "IT" peo­ple have become mas­ters of process and inter­nal bureau­cracy. They are very skilled at nav­i­gat­ing inter­nal pol­i­tics and invested in per­pet­u­at­ing the exist­ing way of doing things. Their tech­ni­cal exper­tise is neg­li­gi­ble and their con­tri­bu­tion to the end result is min­i­mal, if any. These are roles that I expected to see filled with peo­ple who have exten­sive and deep tech­ni­cal knowl­edge. To a large extent, it's a prob­lem with job clas­si­fi­ca­tion. You shouldn't be giv­ing tech­ni­cal project man­agers titles con­tain­ing words like "designer" and "architect".
The per­son­nel prob­lem becomes a self-reinforcing mech­a­nism. It reminds me of a quote by Peter Drucker: "A poor orga­ni­za­tion struc­ture makes good per­for­mance impos­si­ble, no mat­ter how good the indi­vid­ual man­agers may be." Peo­ple who have the energy, capa­bil­ity and desire to insti­tute change don't stay at com­pa­nies like these for very long. That sup­ports the men­tal­ity that they can't build com­pli­cated solu­tions on their own. Capac­ity and desire for inno­va­tion gets whit­tled down until there is noth­ing left.
I am sure that this doesn't sur­prise a lot of peo­ple. Unfor­tu­nately, this is all too com­mon­place in many com­pa­nies. It's not nec­es­sar­ily all hor­ri­ble, since this oper­a­tion does achieve cer­tain goals. Reli­a­bil­ity and pre­dictabil­ity are on a high level and cer­tainly risk tol­er­ance for a For­tune 500 com­pany is not the same as for a startup. Pri­or­i­ties for a com­pany like this are and should be dif­fer­ent. Var­i­ous com­pli­ance require­ments play a sig­nif­i­cant role and they are not going to throw their process out of the win­dow overnight. I get all of that and in many ways they are more right then wrong.
But if a "project" of min­i­mal com­plex­ity requires the par­tic­i­pa­tion of 5 peo­ple, 8 meet­ings, 15 con­fer­ence calls, 50 emails with 25 attach­ments, a share­point site, a file share, 3 approvals, 7 dia­grams and takes 2 months to exe­cute, it's not an exam­ple of qual­ity of con­trols, account­abil­ity or effi­ciency. It's an abject fail­ure either with the clas­si­fi­ca­tion (what's a project and what's a task) or with the effi­ciency of the process. It vividly demon­strates the lack of automa­tion and stan­dard­iza­tion which leads to results like this. Even with objec­tives of sta­bil­ity, cost, and account­abil­ity tak­ing con­sid­er­able pri­or­ity over release time, it still can't be cat­e­go­rized as any­thing other than a sheer dis­as­ter. Inef­fi­cient and redun­dant processes are a basic IT fail­ure, even with a 100% focus on oper­a­tional stability.
IT isn't only a cost cen­ter and a nec­es­sary evil. It can and should be a source of inno­va­tion, com­pet­i­tive advan­tage and busi­ness value. The process should enable this, not sti­fle it. That can't hap­pen at an orga­ni­za­tion like this, because as cur­rently con­structed, it sim­ply doesn't have the capac­ity and agility to achieve sig­nif­i­cant change. It doesn't even have an avenue to release small, poten­tially high-impact projects. In order for these to suc­ceed, you need to be able to iter­ate quickly and have a real time feed­back loop with key metrics.
What is truly dis­heart­en­ing is that even if they had a CTO or CIO that fully bought into a dif­fer­ent vision; try­ing to change this orga­ni­za­tion and its cul­ture would be a Sisyphean task. Per­haps cre­at­ing a skunkworks team that tries to build a dif­fer­ent plat­form might work. How­ever, that may result in par­al­lel infra­struc­tures down the road, not to men­tion legacy appli­ca­tions that would have to be accounted for. It may pro­duce an even worse result. Maybe cross-functional teams that see a project through its life cycle would do better.
Per­haps I have too much of a utopian view of how IT should oper­ate. Frankly, I don't know how to fix an orga­ni­za­tion of this scale, but I do know that it's bro­ken. In my mind, this is a dys­func­tional path for IT and a dead end. There is noth­ing wrong with look­ing at IT as a util­ity, but you shouldn't run it as myopic monop­oly. I am not advo­cat­ing for cow­boy sysad­mins run­ning amok, but I can't help but feel bad for some­one out there that prob­a­bly has 100 ideas about how to make things bet­ter, but will never have an oppor­tu­nity to do that. This is where the cre­ativ­ity and inno­va­tion of IT goes to die.